Nadia Shanab |
autism
,
general advice
,
tips
29 May 2015
Ryan Medlock, from Camberley Australia, is a talented university graduate with a Masters Degree in children's books illustration. Thirty year old Ryan has high functioning autism. Even though he managed to successfully complete his Masters Degree, he couldn't hold down a job in an office with a large group of people. Yet he was not discouraged. An employment agency was happy to hire him as a free lancer to benefit from his remarkable talents as an illustrator. He works on animation brochures and children's books. Ryan's talent turned into a career that gave him the sense of achievement, independence, and self confidence.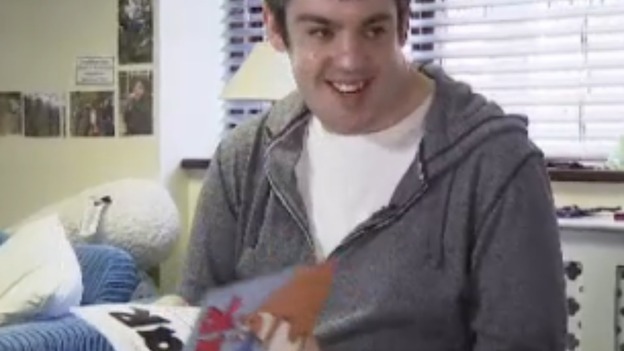 Click here to see the video.
Ryan is not the only example. Stephen Wiltshire is another autistic artist who also made his dream come true.

Tips
At several occasions in this blog I have repeatedly emphasized the importance of building on the child's strengths'. In Ryan's case drawing is his strength. Thankfully, he continued to draw and pursued his passion until his dream came true.
Help your child discover and develop her talents and strengths; for they can be the foundations of her success in the future. Your child doesn't have to be a doctor or an engineer. Your child should be successful at doing what she is good at.
Take your cues from your child.
Related articles:
Mikey Allock, A Talented Painter And Pianist
Build On Strengths, Not On Deficit
Iris Grace, A 5-Year Old Gifted Painter
nadia shanab
Tags: art, asperger's syndrome, autism, career, children books, drawings, early intervention, illustrations, independence, parenting, social interaction, talent